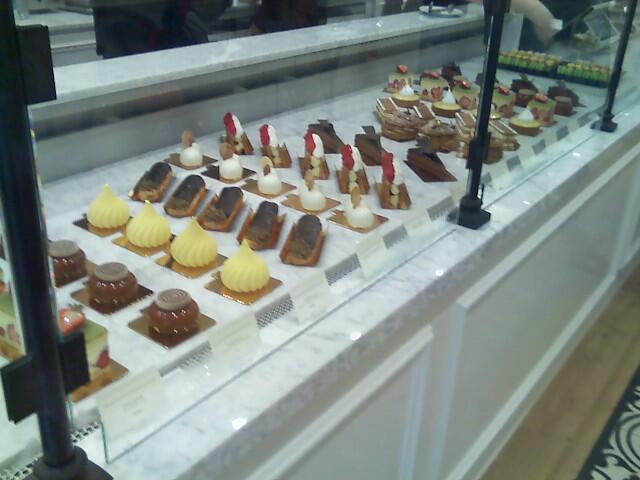 In May a new açaí bowl shop, Vitality Bowls, opened at 650 Castro where Mahalo Bowl had been.
Treats on Castro (C'est Si Bon's 282-Castro bakery outlet) opened June 1. www.treatsoncastro.com
At ECR & Castro southwest corner, Peet's Coffee returned mid-June to new quarters in the Greystar complex.
Flights, a restaurant group from Los Gatos, plans to open a location at 800 California (corner of Castro), where Shiva's closed in June after nearly 14 years. flightsrestaurants.com
Wine bar Le Plonc, 331 Castro, added a lavish brunch menu, weekends 11-4.
Business hours have been limited at Gelato Classico, 241 Castro. Owner evidently can't find help even at the $18/hour offered.
Maison Alyzée (French bakery and tea room, 212 Castro) prepares to open at press time [it opened this week, photo shows some of its products] with the Paris Baguette bakery-café at 315 Castro not far behind.
Bierhaus, 383 Castro at California, is due to close mid-September when its lease expires.
Turkish bakery-café Olympus has applied to expand from 135 Castro into an adjacent retail space.